To celebrate Canada's sesquicentennial, the Bahá'ís of Centre Wellington marched in the Elora Canada Day parade!
This year is especially meaningful for Bahá'ís in Canada because it also marks the bicentenary of the birth of Bahá'u'lláh, the Central Figure of the Bahá'í Faith. Click the link below for more information on a whole series of events celebrating this 200th anniversary.
To commemorate the role of the Bahá'ís in enriching Canadian life, we have compiled a brief history of the Bahá'í Faith in Canada and, in particular, Centre Wellington.
1867. In North America, the Dominion of Canada was officially confederated. Meanwhile, in the Ottoman Empire (modern-day Turkey), Bahá'u'lláh was banished from His native land of Persia. While His followers petitioned the United States government to intercede against His exile and imprisonment, Bahá'u'lláh penned a series of letters to kings and rulers across the world, calling upon them to uphold justice and champion the interests of the people they serve. Click below to learn more about Bahá'u'lláh's Tablets to the Kings.
31 years passed before the Message of Bahá'u'lláh began to take root in Canada. In 1898, Edith Magee of London, Ontario became the first Bahá'í in Canada. Edith learned of the Bahá'í Faith during a visit to Chicago and brought news of it back to her family home upon her return. Click below to learn more about the Magee family's connection to the Bahá'í Faith in Canada.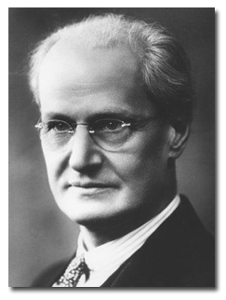 Throughout the first three quarters of the 20th century, the Bahá'í Faith steadily grew in the open, welcoming atmosphere of Canadian society. This period was punctuated by various events. In 1912, `Abdu'l-Bahá, the centre of Bahá'u'lláh's Covenant, visited Montréal. In 1937, Canadian Mary Maxwell married Shoghi Effendi, the Guardian of the Bahá'í Faith. And, over the years, Canadian architects have designed and coordinated the construction of several key Bahá'í sites. Examples include the Shrine of the Báb in Haifa, Israel (Sutherland Maxwell), the Bahá'í House of Worship in Wilmette, IL (Louis Bourgeois), and the Lotus Temple in New Delhi, India (Fariborz Sahba), one of the most visited buildings in the world.
In 1971, the Bahá'í Faith was incorporated in the town of Fergus through the establishment of the Local Spiritual Assembly of the Bahá'ís of Fergus. To capture the various contributions to Centre Wellington's community life since 1971, we have compiled a timeline of events below.
Happy 150th Canada!

May the principle of unity in diversity guide us as we continue to build our cultural mosaic together.